May 13, 2021
Welcome to the Tutor Portland Summer Academy. The Summer Academy is a program which allows our members and new clients to enroll in private courses over the summer. For example, we offer courses such as Algebra 1 and Geometry. Your student will work privately with a tutor. With this one-on-one instruction, your student will move through the course material very rapidly. This is a great idea for students who are struggling with a subject or simply want to get ahead. For example, we offer families the ability to enroll in an Algebra 1 course over the summer as a way to prepare them for the next year. Imagine that. Picture having Algebra 1 in the fall, after already having taken the entire course in the summer! Of course you are going to do well in the course, likely even ace it. 
This strategy is actually something I used myself in my own learning. In college one year I had to study organic chemistry. Organic chemistry is widely considered to be the most difficult course offered to undergraduate students. I was a little worried about my ability to do well in the course because "o-chem" was so hyped. I really wanted to do well in the course. One day I happened to read through the course catalog at Portland State University. I discovered that they offered a rapid – full year of organic chemistry – over the summer months. It was divided into three terms, each four weeks in length. I told myself I was going to sit in on those lectures, learn some o-chem, and get a head start on next year. My goal was to sit through the entire course, to even take the exams if possible. I wanted to do the homework. I was going to simulate taking the course, to practice before the scores started to really count. 
I showed up in the summer and started taking o-chem. It went fast. But I started picking a lot of things up. For some reason, I was a bit busier than I had expected and so I didn't quite live up to my entire goal. I didn't complete the homework. I just showed up to class – which was about three hours per day – and took notes. I ended up learning an incredible amount from this. I knew what organic chemistry was about. I had a solid framework in my mind for exactly what we were going to study. It was like I had this giant picture of the material in my mind. 
The strategy worked very well for me. When fall rolled around – even though I hadn't made it through the full three terms in the summer – I was very ready. I was so confident because I knew exactly what they were going to be teaching us that first term. I knew the direction we were headed. I knew about arrow pushing and electron movement. Other people had no idea this was coming. I remember sitting in class and looking all around me. They have no idea what we are about to learn, I thought. When the lectures started, some students began asking questions. I was quickly able to pick out which questions were irrelevant or lacked importance. Since these students didn't know where the overall course was headed, they were getting bogged down in the details and asking questions about things that weren't relevant to the core of the course. 
May 4, 2021
In our rapidly advancing world, the need for scientists of all fields is increasing every day. Scientists all over the world do amazing, world changing work in the hopes of improving and advancing our planet and our futures. Everyone from microbiologists and chemists, to data scientists and astrophysicists are questioning the world around them to provide a better future.
As the need for scientists grows, our need for people to fulfil those roles grows also. With so many careers opening up in STEM (Science, Technology, English, and Mathematics), parents encourage their children to pursue careers that could one day change the world. Getting a tutor to help aid children and push their skills to the next level could make the difference. Getting into better schools and better jobs is something all parents want for their children, and a science tutor in Portland is a great way to make that happen.
To show what a difference scientists make in our world, we've put together a list of famous, world-changing scientists that have come from the local Portland area.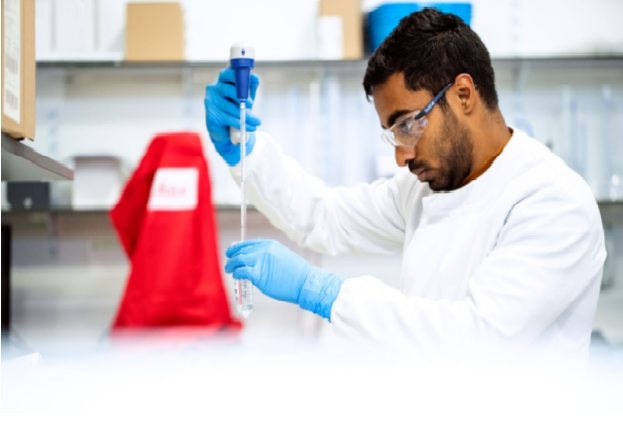 Sheperd S. Doeleman
Arguably one of the biggest scientists in the world of astrophysics, Sheperd S. Doeleman has made a name for himself and his hometown, Portland. Named as one of Time magazine's 100 Most Influential People of 2019, Doeleman's popularity has blown up in recent years for his work on super massive black holes. The multi-award winning scientist got his PHD from MIT in 1995. Since then has grown in leaps and bounds, becoming a senior research fellow at the Harvard-Smithsonian Center for Astrophysics and being a founding director of the Event Horizon Telescope project.
As his work in black holes progressed, Doeleman became an important figure in astrophysics and eventually went on to lead the international team of researchers that produced the first directly observed image of a black hole. From the local streets of Portland, to snapping a photo of a black hole, Doeleman has become a true leader in his field and a role model for any budding stargazers.
Roberta Rudnick
Instead of looking off into space, Roberta Rudnick decided to focus on the ground beneath our feet. This award winning earth scientist, and processor of geology at the University of California, has spent most of her life being a strong female role model for aspiring girl scientists everywhere. Roberta is a world expert in the continental crust and lithosphere, is a member of the National Academy of the Sciences, and has won over five awards for her work, including the Dana Medal by the Mineralogical Society of America.
Rishabh Jain
At the age of thirteen, Rishabh Jain was named America's Top Young Scientist for his research to improve radiotherapy for pancreatic cancer. By the age of seventeen, he had become a world renowned researcher, developer, inventor, and YouTube influencer. With all that under his belt, it's crazy to think that he was just two years into his education at Westview High.
Beyond his numerous awards and recognitions, Jain spends a lot of his free time being an inventor and developer, developing AI software based around medical research. In his spare time, Jain has managed to become a highly followed Youtube influencer and he is an avid activist in a number of passions. At such a young age, it's clear Rishabh Jain is going to go far.
Ann T. Bowling
Ann T. Bowling was one of the world's leading geneticists in the study of horses. Throughout her life she became a major figure in the development of testing to determine the parentage of animals, first with blood typing in the 80s, then DNA testing in the 90s. Her passion has all been around her love of horses, and in her career she made ground-breaking developments in genetics and hereditary diseases.
Michael Li
Another young man of many talents, Tianhui Michael Li has made a name for himself as an entrepreneur, data scientist and businessman. Originally attending Oregon Episcopal School, Li went on to become the youngest person ever, at eighteen, to build a desktop nuclear fusion reactor and won second place and $75,000 at the Intel Science Talent Search. As a result of the competition, he has since had an asteroid named after him, 15083 Tianhuli.
In addition to rocking the science world as a mere teenager, Li went on to become the CEO of The Data Incubator, a data science education company aimed at helping students in Master's and PhD degrees. For all young, aspiring scientists, Li is truly a role model.
Paul Hugh Emmett
Emmett was one of the physics giants of his day. As a trailblazer in the nuclear physics world, he spearheaded research to separate isotopes of uranium and to develop a corrosive uranium gas. He was a pioneer of catalysts and went on to work on the Manhattan project, working alongside world-renowned scientists like J. Robert Oppenheimer. Emmett also authored over 160 publications, some of which are still cited to this day.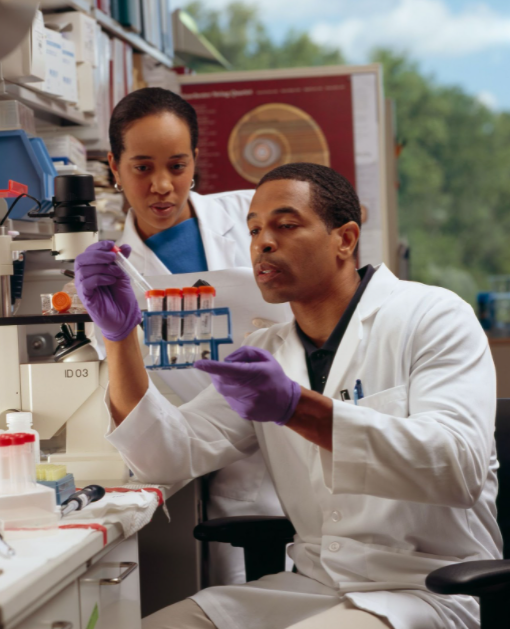 Want to Learn More from Science Tutors in Portland, Oregon?
As you can see, Portland has produced some amazing scientists. Luckily, anyone can become a scientist with the right attitude and the right science tutor. With the help of one of the many high school science tutors Portland has to offer, any student might become a scientist that can change the world.