News & Updates

Uncategorized
November 3, 2020
School can be intense, especially during exam season. You find yourself spending all your free time studying, working on projects, reviewing assignments, pouring over practice tests, and doing everything you can to prepare yourself. But have you really tried everything? What do you listen to when you study––a favorite playlist, a babbling brook, nothing at all? A wealth of scientific research has found a new way for you to boost your academic performance: listening to classical music for studying!
This simple practice can boost your grades and help you retain information, so give classical music a try and see if it becomes a helpful habit for life! You might find that you finally get the exam scores you've been craving, and feel healthier and happier in the process. Here's why classical music for studying works for so many people:
Scientifically Significant Study Benefits
You may be familiar with the rumored brainpower phenomenon called the "Mozart Effect." A 1993 linked the effects of listening to Mozart with an increase in IQ, spurring an increase in the popularity of classical music for studying. The study demonstrated that participants who listened to Mozart tended to score higher on subsequent IQ tests. While this specific research is now widely discredited, it has been replaced by a plethora of well-respected studies demonstrating that there are definite academic effects derived from listening to classical music for studying.
Research conducted in a French university found that when students listened to classical music for studying, their academic performance improved. In this study, two groups of students watched a lecture, one with classical music in the background and one without. The students who listened to the music scored higher on a lecture quiz than the other group.
Another study suggests that students are able to focus better and study longer with classical music playing in the background, leading them to perform up to 12% better on exams than their peers. The absence of words in classical music might decrease distractions and could account for the improved focus amongst listeners.
Classical music for studying can boost academic performance in creative classes as well because it increases divergent thinking. Divergent thinking, or the ability to come up with new and innovative concepts, is the backbone of creativity. A 2017 study from Goethe-Universitat in Frankfurt, Germany, tied listening to "happy music" to enhanced divergent thinking, meaning happy music makes you more creative. Classical music is commonly considered both positive and energetic, and thus encourages creativity. Working on a final project for an art or film class? Trying to find a new way to approach a complex calculus question? Or just feeling stuck in general? Find a classical playlist. Classical music for studying gets your creative juices flowing and puts you in a mindset open to innovation and discovery.
Turn on some Mozart, because studying with classical music has also been shown to increase productivity. A UK-based experiment paired a classical radio station with a psychologist to see if British office workers would be more productive while listening to artists such as Beethoven and Bach. They found a 15% increase in productivity when participants completed a task listening to classical music, versus working in silence. By blocking out noises and distractions, classical music can increase your focus, leading to improved productivity. Apply these findings to your own study habits and get more done in less time!
Plus if you find yourself losing sleep due to exam stress, listen to this. Researchers at the University of Toronto found that classical music can combat insomnia and improve sleep. With 60% of college students habitually getting less than 7 hours of sleep, finding ways to improve sleep quality is of paramount importance. Improving sleep quality is a tried and true strategy to increase cognitive performance, paving the way for better understanding of school subjects.
A study conducted by Baylor University found evidence that listening to classical music for studying both during lectures and while sleeping can trigger targeted memory reactivation (TMR). During this process, the music triggers the brain to move the concepts learned during studying to more permanent memory storage. The students exposed to classical music for studying both during lecture and sleep performed 18% better on the test than the control group. So try turning on classical music to help you study and sleep! But that's not all, listening to classical music for studying offers a number of physical and emotional health benefits too!
Physical Benefits
When you listen to classical music, it improves your overall health quality by reducing stress. Researchers at the Duke Cancer Institute found that blood pressure actually decreases as individuals enjoy music. However, this effect was only observed in participants who listened to classical music, not jazz, pop, or other genres tested in this study. So, if you like to read with the music in the background, but feel it hasn't helped you improve exam scores or relax, you may want to try switching to calming classical music for studying.
Music with too many dynamic changes, unpredictable rhythms, lyrics, or jarring instruments will serve to distract rather than calm, so be intentional in your music choices. Classical music has been found to reduce stress as a result of its specific, unique musical qualities: the slow, rhythmic tempo of classical music is similar to the natural pace of the human heartbeat, encouraging your body to calm down, lower your heart rate, and de-stress. Its patterns and textures allow your brain to expand as you listen, without over exciting your body.
Not only do these physical benefits help you study better, but decreased blood pressure and lowered anxiety contribute to a healthier lifestyle for years to come. Making classical music a part of your daily routine, even on the days you take a break from studying, will certainly pay off in the long run.
Emotional Benefits
Listening to classical music for studying produces a wealth of emotional benefits on top of the physical benefits. When the "Mozart Effect" was debunked, researchers replaced it with a new theory. They determined that while listening to Mozart didn't necessarily cause increases in IQ, it did improve mood. Listening to Mozart's music causes the brain to release more dopamine, a hormone known for improving mood and producing a 'feel-good' effect. These increased dopamine levels were tied to improved feelings of happiness among listeners. Happier participants tended to perform better on evaluations.
Increased dopamine also makes classical music a tool for fighting the symptoms of depression. If you tend to feel discouraged while tackling a difficult class, classical music for studying can help improve your mood and keep you on track for success. And not only that: by improving your emotional state, classical music actually makes your brain more receptive to new information. By getting you into a good headspace, classical music for studying prepares you to tackle any academic challenge.
Recommendations
Ready to pop in your headphones and play some classical music for studying? There is an endless variety of classical music playlists online to choose from! From hours long YouTube videos to specially curated Spotify playlists, your options are inexhaustible. Taking a bit of time to find the perfect blend for you is definitely worth it.
A good general rule to follow is: skip the big orchestral selections! Pieces with huge dynamic changes that range from whispers to crashes are too busy and distracting for your purposes. The 1812 Overture, for instance, will probably have the opposite of the intended effect and increase your heart rate and anxiety.
Try to stick with simple pieces to avoid inadvertently distracting yourself. Classical radio station producer Alan Chapman recommends solo piano pieces by Mozart, Poulenc, Debussy, or Fauré, gentle guitar music, Bach lute suites, and Elizabethan consort music written in the 16th century.
To help you get started, here's a list of classical pieces to study to that we recommend:
Goldberg Variations, by Johann Sebastian Bach

The Four Seasons, by Antonio Vivaldi

Für Elise, by Beethoven

Canon in D, by Johann Pachelbel

Clair De Lune, by Claude Debussy

Piano Concerto No. 23, by Wolfgang Amadeus Mozart

Salzburg Symphony No. 1 ('Divertimento in D major'), by Mozart

Gymnopédie No. 1, by Erik Satie

Academic Festival Overture, by Johannes Brahms

Etudes, by Frédéric Chopin

The Hours, by Philip Glass

Moonlight Sonata (I), by Beethoven

Organ Concertos, by George Frideric Handel

The Blue Danube Waltz, by Johann Strauss II
Exam season is challenging, exhausting, and stressful, but now you have another tool to get through it. Listening to classical music for studying has been proven to have a wealth of benefits on your mental, physical, and emotional health. It decreases your stress and anxiety, brings down your heart rate and blood pressure, and helps your retention skills by enhancing memory capabilities. Further, it releases dopamine to improve your mood and fight depression, increases your creative capacity, and improves productivity. The scientific studies point to classical music as the perfect study companion, so crack open that textbook and turn up the Bach!
September 12, 2020
Let's say you were the creator of one of the world's most useful and life-changing inventions, but someone else discovered that invention at the same time and wanted to claim the credit. Wouldn't you be … I don't know … furious?! Wouldn't you fight tooth and nail to be recognized for coming up with the essential mathematics behind engineering, computer science, and economics? That's exactly what happened between Sir Isaac Newton and Gottfried Leibniz over the claim of who invented calculus. The problem is, there's still some major controversy over who really created it despite there being hard evidence of both their work. Maybe you can decide for yourself…
While today's scandals circulate around notorious twitter feeds, Newton and Leibniz's battle for recognition over who invented calculus rocked the entirety of Europe in the 17th century. England was so invested in the mathematician from their country that they stuck with Newton's theory setting them back 100 years in mathematical progress. So does that mean Leibniz was the first inventor? Well it's not actually that simple.
And up close, the debate gets ugly and personal. There are intimidation tactics, receipts, slander, cliques (looking at you British Royal Society), and lots of shade. This isn't the stuff you'll find in your textbooks, but it was enough to make two scientists go to war to prove their accomplishments. They knew that being named the inventor of calculus was too significant to be left in the dust, forgotten. If they fought hard enough for the title, they knew we'd be talking about them today.
Background
When you think about who invented calculus, you might imagine some pompous aristocrat in a powdered wig. But early traces of calculus-related math were actually initiated in the time of the toga, long before the 1600s.
Around 250 BC, Archimedes of Syracuse was the first person to conceptualize the tangent, which is a straight line that grazes a curve and an instrumental concept in today's calculus. This concept was described in the Archimedes Palimpsest, a document that uses a variety of rudimentary concepts to solve problems now treated by modern calculus. This kind of math would later be used by both Newton and Leibniz.
Other Greek philosophers built off Archimedes' work in calculus, and in 500 AD India, mathematicians wrestled with the same early concepts. The astronomer and mathematical theorist, Aryabhata, began using infinitesimals to study the rate of change. He was later succeeded by astronomer Vatasseri Parameshvara Nambudiri, who invented calculus fragments, like an early version of the mean value theorem [1] from the 15th century.
So, if calculus has been around for a while, why are Newton and Leibniz fighting over who gets all the royalties? Weren't they just two links in a long chain of people who invented calculus before? Because it didn't have the legs to stand on as an independent type of study before they put all the pieces together. In order to understand their contributions and why it's important to know who invented calculus, you first need to know what calculus is in the first place.
Essentially, calculus is a branch of mathematics that quantifies how a thing changes. It's kind of like how geometry examines the properties of shapes and how algebra is the study of arithmetic (numbers). More specifically, calculus uses infinitesimals, or an endlessly smaller measurement than real numbers, to describe the size of a change. So, the person who invented calculus would be recognized as a genius! This is what Newton and Leibniz were at war over.
Now, our mystery of who invented calculus takes place during The Scientific Revolution in Europe between 1543 – 1687. This was a time when developments in math, physics, astronomy, biology, anatomy, and chemistry dramatically changed how people thought about nature. Seriously, people began challenging archaic religious beliefs with scientific discovery about the center of the universe[2] and fundamental human rights. [3]
You can imagine how heartbreaking it must have felt for both Newton and Leibniz to get their names among the ranks of Galileo, Kepler, and Copernicus. They created a feasible means of doing math with numbers that didn't totally exist yet! Not only were they fighting to protect their honor and pride in their work, but the chance to become an A-list celebrity. These guys were fighting over Oprah vs. Robert Downey Jr. levels of fame. Indeed, being the person who invented calculus is the kind of stuff that puts you in history books and is precisely what was at stake for both theorists.
Who are the Defendants?
Let's start with the more well-known contender for who invented calculus. Sir Isaac Newton was born on December 25, 1642 (a Christmas baby!) in the United Kingdom and became a mathematician, physicist, astronomer, theologian, refusing to stay sequestered on his mother's low-income farm.
Isaac is recognized for discovering gravity when he allegedly witnessed an apple falling while contemplating the literal forces of nature. He later realized that gravitational forces constantly exist between all objects and used this theory to explain that the Earth moves in relation to the Sun.
Newton also has many other accomplishments. He discovered ways to describe how thing's move with force [4], how colors are actually made up of light, and he initiated groundbreaking studies on the speed of sound! Newton was also mentored by Isaac Barrow, one of the foremost thinkers of calculus-ish mathematics[5] during the European Enlightenment. It wouldn't be that surprising if such an accomplished mathematician as Newton came up with this branch of the subject. Why not say he was the one who invented calculus as well and call it a day?
Because…
Gottfried Leibniz was also an ambitious scholar and a passionate thinker in his own right. Born on July 1st, 1646 to wealthy German parents, Leibniz inherited an impressive collection of advanced philosophy at the age of six when his Father passed away. Many of the works he read weren't available to general school audiences, so he took an interest in the exclusive material because, well, it's not like they had Youtube back then.
By the age of 18, Leibniz graduated with a Master of Philosophy and was awarded a Bachelor of Law after just one year of legal studies. He later developed the binary system,[6] invented modern formal logic, predicted problems later addressed by Albert Einstein, and daydreamt about computing systems that could do algebra. Leibniz's accomplishments made him a valid response to the question of "who invented calculus."
Leibniz even created his own theory of truth. Seriously, he thought he could explain the entire universe through simple logic statements. He was so famous, even before being considered as a potential mathematician who invented calculus, that the internationally renowned German chocolate covered biscuits were named Leibniz-Keks. Apparently that's what happens when you're the most notable person to reside in Hanover, where the manufacturer is located.
Now that you've got an idea of who Isaac Newton and Gottfried Leibniz are and what they're capable of, it's time to figure out who invented calculus and review the hard evidence.
The Evidence
Despite the controversy over who invented calculus, there is actually a well-documented record of each mathematician's findings over the years. We'll use this here to paint a picture of how things went down so you can really be the judge of who deserves the sole title of inventor.
1666
This is Newton's annus mirabilis, the "miracle year" when he discovered gravity and started to theorize about colors. In 1666, Newton was sent home from Cambridge University after graduating due to the bubonic plague. With all this time on his hands, he initiated work on calculus, calling it then, "the method of fluxions." Newton focused on geometry and the physical world in his work rather than theoretical concepts.
However, all of this thinking was off the books and in the early stages of development. Nothing had been published yet and his work largely remained in his personal collection or resided in letters to correspondents…
1674
Leibniz started working on his theory of calculus a few years before making a breakthrough in 1675. While he was in Paris on November 11th, 1675, he made a breakthrough, inventing a new system of notation. This breakthrough is important because it was unique from Newton's methodology in that it approached calculus from a completely different side of math. Ultimately, it was more robust and practical.
1686
Leibniz published the Discourse on Metaphysics, his formal explanation of calculus in 1686. This book is significant because it means that Leibniz published his calculus work before Newton.
1687
A year after Leibniz's publication, Newton published his findings in the Philosophiæ Naturalis Principia Mathematica. This is the big one, the publication that is praised as one of, if not, the greatest science book of all time. Despite some early problems in the work, Newton used this new calculus in his book to support the theories in his book.
The Principia Mathematica is where Newton presents his findings about gravity, motion, and planets, basically all the stuff that he's famous for. It swiftly won him presidency of The Royal Society, the highest independent scientific academy from the United Kingdom that still operates today. Newton's esteemed position as the head of the most influential scientific group garnered him a steep advantage over Leibniz in terms of cultural recognition.
The Rivalry
At first, Newton and Leibniz didn't have an ugly conflict. They were both highly publicized members of the scientific community, so it was likely that they had seen each other's work. But since Leibniz had published first, it was Leibniz not Newton who had sole credit for inventing this amazing new field of mathematics. The recognition Leibniz won for Discourse on Metaphysics, may have left Newton with the need to center his own accomplishments.
Leibniz published work on calculus in Discourse on Metaphysics: 1686
Newton's published work on calculus in Principia Mathematica: 1687
Newton notably led The Royal Society through an aggressive agenda to publish the Commercium Epistolicum, a ledger containing letters from both Leibniz and Newton to correspondents about their work on calculus. The point of publishing this ledger was to publicize dated documents proving that Newton started working on calculus before Leibniz. 
The two key pieces of evidence from the Commercium Epistolicum that Newton used to prove he was truly the one who invented calculus include: 1) Letters submitted to The Royal Society from Isaac Barrow, Newton's mentor. These letters showed that Newton's work in calculus began in 1666, and 2) Letters submitted to The Royal Society from Leibniz, explicitly expressing an early interest in calculus dated in 1673, clearly after Newton's work began on the subject.
Newton's letters to Isaac Barrow about calculus: 1666

Leibniz's letters to The Royal Society expressing interest in calculus: 1673
But Newton wasn't satisfied. Proving that he started working on calculus first wasn't enough; he wanted to completely annihilate Leibniz's credibility. After all, Leibniz's method is superior to Newton's, and Newton knew it. Newton also knew that this branch of mathematics was too important to become irrelevant in its history, so he embarked on a complete smear campaign to prove that Leibniz plagiarized.
It devolved into an all-out war to prove who invented calculus. Both Newton and Leibniz tried publishing several statements expanding on how each one's math was superior to the other's. But Newton had a huge advantage: he was the president of The Royal Society, and no one dared challenge the establishment.
The one notable scientist that stood up on Leibniz's behalf was a mathematician named Johann Bernoulli. When Bernoulli publicly announced support for Leibniz's credibility as the one who invented calculus, Newton swooped in with a silent brigade of intimidation tactics. Bernoulli eventually retracted his statements, and Leibniz was left alone, again, to fend for himself.   
The finishing blow of Newton's attack came in the form of a devious claim: Newton argued that because his letters were circulating around the scientific community at the time, Leibniz must have seen them and started copying off Newton's invention. However, Leibniz's methodology is dramatically different from Newton's. More than anything, Newton's evidence proves that both Newton and Leibniz independently discovered calculus using their own approaches to the work.
Conclusions
In the end, The Royal Society deemed their president the sole discoverer of calculus in 1715, using Newton's name to proudly answer "who invented calculus" while Leibniz's credibility dwindled until his death a year later. As a result of the UK's nationalistic pride in Newton, they refused to use Leibniz's superior method and suffered for it as the rest of Europe progressed without them.
Today, the scientific community recognizes both mathematicians for their work and respects that they individually made discoveries about calculus independently. Knowing who invented calculus is the kind of history that isn't taught in textbooks, but it can make math more interesting when you learn where it came from.
Clearly, it's important to engage in ideas beyond the text with peers, mentors, tutors, and teachers. You might even be able to bring up who invented calculus at a party as a secretly dramatic tale of scandal and sabotage.
Sources & Citations 
[1] The mean value theorem is a type of formula that calculates the sine, or a specific angle's dimensions.
[2] In 1543, Nicholaus Copernicus argued that the Sun was near the center of the Universe and that the Earth along with all the other planets orbited around it in circular paths.
[3] John Locke argued for the fundamental human rights of "life, liberty, and property" in An Essay Concerning Human Understanding in 1689.
[4] Newton's Three Laws of Motion: 1. An object is equal to its mass times its acceleration, 2. The force of an object is equal to its mass times its acceleration, and 3. When two objects collide, they apply force to each other of equal magnitude and opposite direction
[5] Barrow pursued the concept of the derivative and linked calculus concepts like differentiation and integration.
[6] The binary number system serves as an alternative to the decimal system that is used in our day to day actions. Rather than using a 10-digit-based system, the binary number system uses 1's and 0's to simplify the design of technology. Essentially, it makes up the basis of all contemporary electronics and computers.
April 2, 2020
The Benefits of Tutoring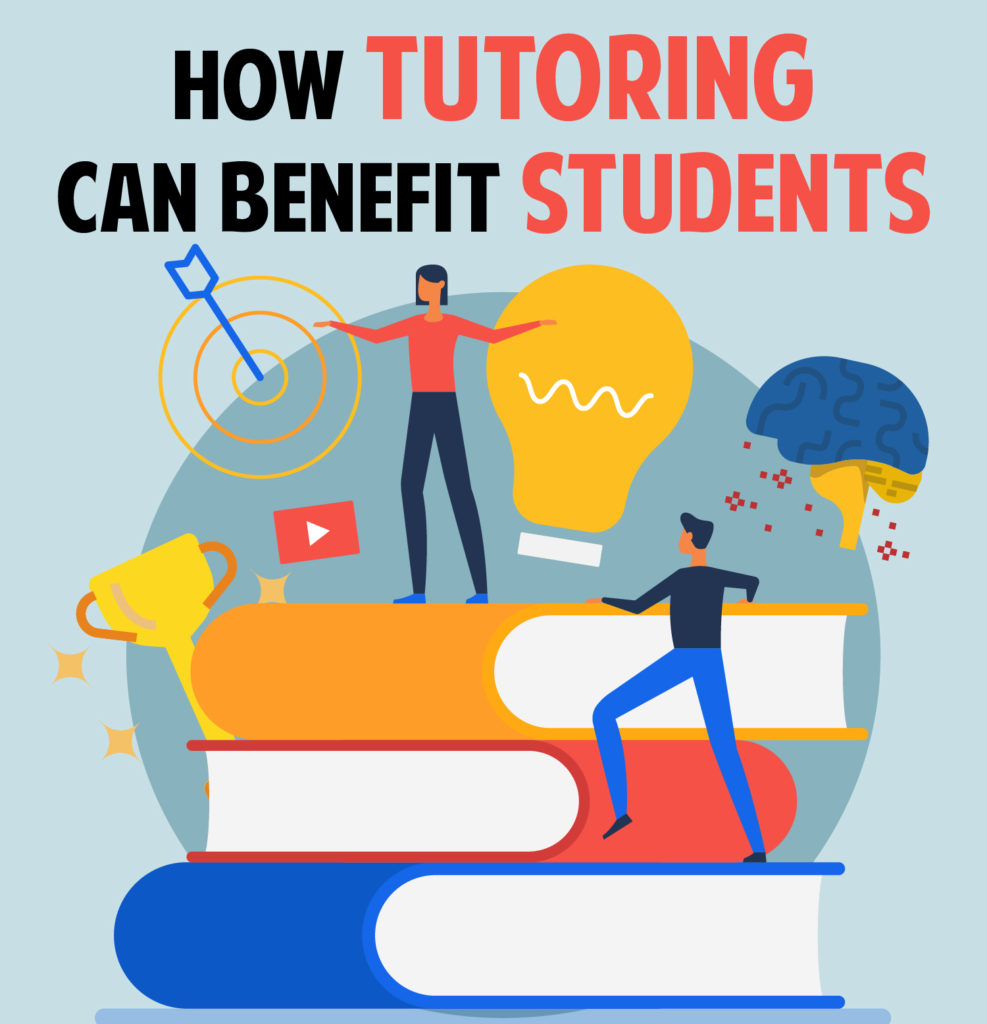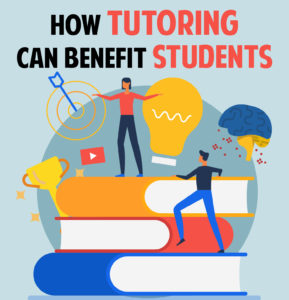 The benefits of tutoring vary from student to student, but there is no doubt that any student, of any skill level, can benefit from tutoring. Tutoring can assist students that are struggling to keep up with subject matter or challenge those who need an extra push. Tutors can challenge students without evoking feelings of judgment, or the emotional baggage students often feel when working with parents or teachers on school work. We see this a lot. Students time and time again prefer to work with a tutor rather than with their parents or teacher. And this makes sense! A relationship with a tutor is more down-to-earth and relaxed. Students feel comfortable around tutors. They know that they can ask questions without being judged. 
Below we discuss how tutoring benefits students and why you should consider enrolling your child, or self, in a tutoring program.


Students that are enrolled in private tutoring benefit from an individualized learning experience. They can learn difficult subjects like math and science better when they verbalize their own mathematical/scientific thinking in a tutoring session. This is critical. Many students are never given the chance in large classrooms to hear themselves speak and think about mathematics. During our tutoring sessions we employ an "active learning" strategy. There is a lot of evidence showing that active learning strategies help students learn and improve their retention of subject matter. The whole idea of active learning is that students are engaged in the process. They are asked to think about what they are doing. This is a form of meta-cognition. Meta-cognition is critical to learning. It provides the bridge between the worksheet or the problems that the students are doing—and the actual learning itself. Learning does not just happen. It doesn't simply occur when students do homework. Learning functions when the learning environment has been intentionally designed based on scientific evidence. 
There is a wide body of evidence that shows that when students solve difficult problems with the support of a tutor, instructor, or peers, they are better able to retain information and achieve their desired learning goals.


Tutors help students build academic skills and assist them in areas they struggle in whilst preparing them with improved work and study skills. The extra layer of preparedness and confidence students gain through tutoring will increase their overall academic achievement. This confidence radiates out to every aspect of a student's life. It affects how they show up to the classroom. It improves their ability to make connections between complex ideas. It gives them a solid foundation and confidence upon which other successes are built.



The accountability a tutor provides encourages students to stay on track with their coursework and follow through with tasks. When a student is prepared for their subject matter, and don't feel overwhelmed, they are more inclined to finish homework and other school-related tasks. This helps in so many ways. Firstly, it is always better to be prepared! This alone really helps students. They start turning in assignments on time. They understand when HW is due and what is expected of them. 

Customized tutoring programs help ensure your child is learning effectively in a way that works for them. This is good for students who need an extra challenge, as well as students that need a slower pace and more individualized teaching. Simply put: not every student learns at the same pace. This is why lecture-based-learning often fails students and leaves many behind. The course must continue. And the teacher has to "sacrifice" some students for the benefit of others. 


Through tutoring, students can learn work and study habits they might miss out on through standardized public schooling alone. The social, behavioral, and independence skills students learn through tutoring will benefit them inside and outside of school. These skills really apply to every area of life. Tutoring helps students learn how to set goals. It teaches them the importance of sitting down with a subject and just sticking with it. Tutoring also helps students learn that it is okay to ask for help and seek assistance from others.

Through tutoring, students learn how to recognize and control their learning pace and take initiative when doing their coursework. When a student feels like they are able to learn better thanks to the tools tutoring prepares them with, they are less likely to feel "left-behind" or too nervous to seek help when needed. Tutoring puts the learner in the driver's seat. They are instantly in-charge of their own learning. Rather than being passive observers—like they are during class—students are transported to a block of time where they have to direct their own learning. With help, of course! Often it is the student who directs the tutor. The student says, "this is where I need help. This is what I'm struggling with." Those are invaluable skills! In this way, tutoring helps students become better at recognizing their own weaknesses and strengths. This is helpful when attempting to learn or improve at any skill. 


Tutoring can help school become fun for students. Encouragement and praise surrounding school can help with feelings of frustration toward school. Additionally, the confidence students gain via tutoring makes them feel more prepared going into school and other academic settings.


When a student feels more confident in their ability to succeed in school, and other academic settings, their overall confidence will increase. The tools learned in personalized tutoring boosts student's self-esteem and confidence as they become more successful students.


Tutoring helps identify and manage any learning difficulties students may face resulting in an improved attitude towards school and learning. The one-on-one teaching that tutoring provides can help identify any issues that may get looked over in a large classroom setting. 

The accountability that tutoring provides can go a long way in student's overall dedication, and persistence in completing schoolwork and other school-related tasks. Through tutoring, students will eventually realize their personal growth and begin to take ownership of their own studies and other responsibilities.
Want more resources? Check out our free resource on how to create an effective home learning program for your child!
REFERENCES 
Vygotsky, L. S. (1978). Mind in society. Cambridge, MA: Harvard University Press.
Article Updated April 2020